Superyacht Products & Toys
Jet Ski Docks
At Henshaw Inflatables we pride ourselves on remaining versatile and offering our customers fully bespoke products. Our Jet Ski platforms can help to protect your yacht against damage to the transom, will provide secure storage for your Jet Ski and are designed with the yacht and the customer fully in mind. Made from drop stitch fabric built to the highest quality and fully customisable.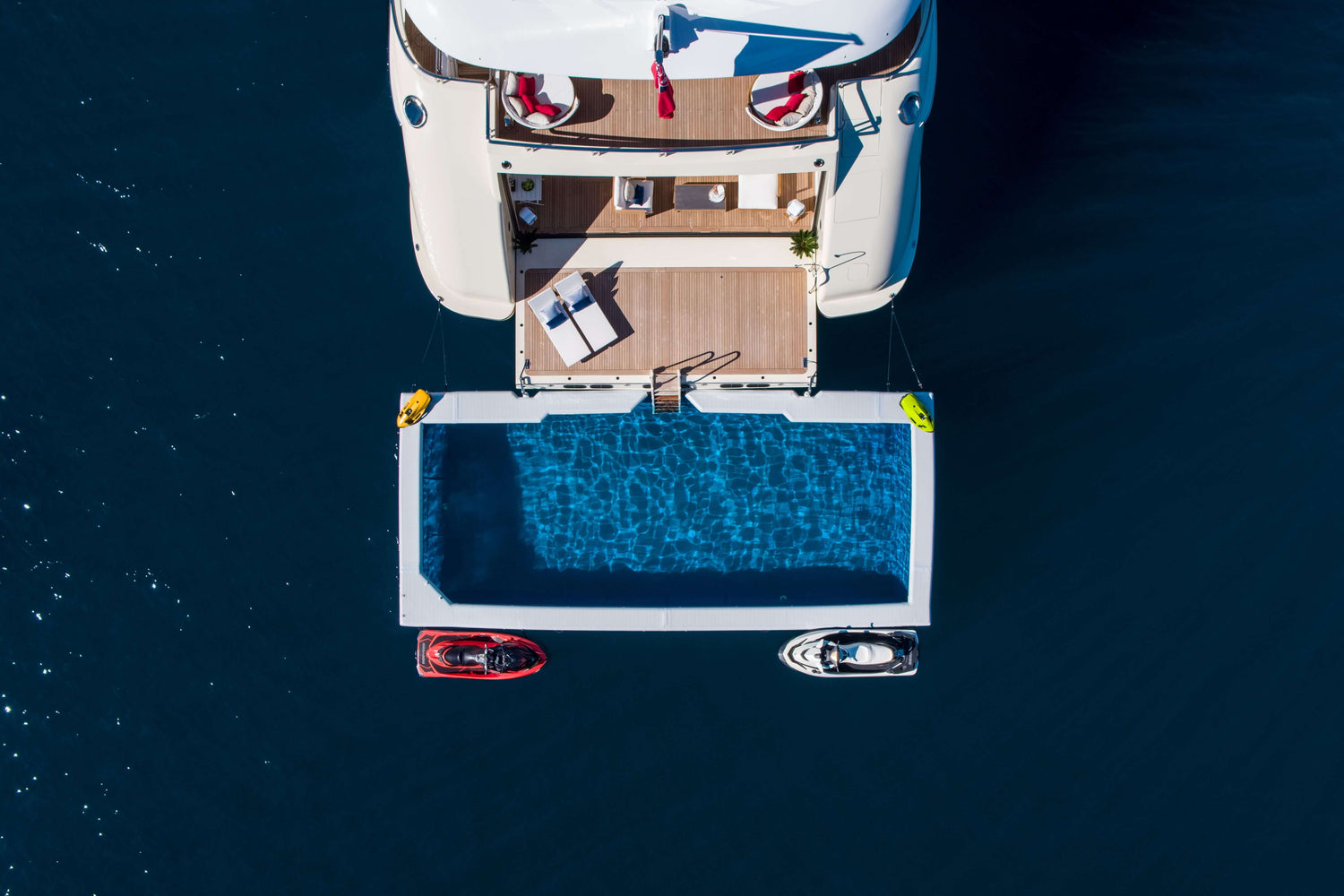 Sea Pools & Slides
Sea Pools provide a safe and secure area for swimmers. Safety out on the water is key with this product and it would be a great addition to any yacht. The 1.5mm mesh netting prevents all types of marine wildlife from entering the swimming area. The inflatable support is made from drop stitch and is extremely rigid when inflated. It can support the weight of several people and even act as a platform whilst out on the water if desired.
Slides are a great accessory for any yacht. Made completely bespoke to the customer. Built from strong wearing Hypalon and available in a variety of colours. Easily stored away and inflated when required.
Platforms
Inflatable Platforms are a great way of spending even more time out on the water and can be used for many things. They can be made in a variety of sizes with various design choices on offer. Made from drop stitch, it is a highly durable and rigid product when inflated. Can be packed away easily to help with stowage and easily inflated when required. Our Sales Team are able to provide estimates with just basic measurements.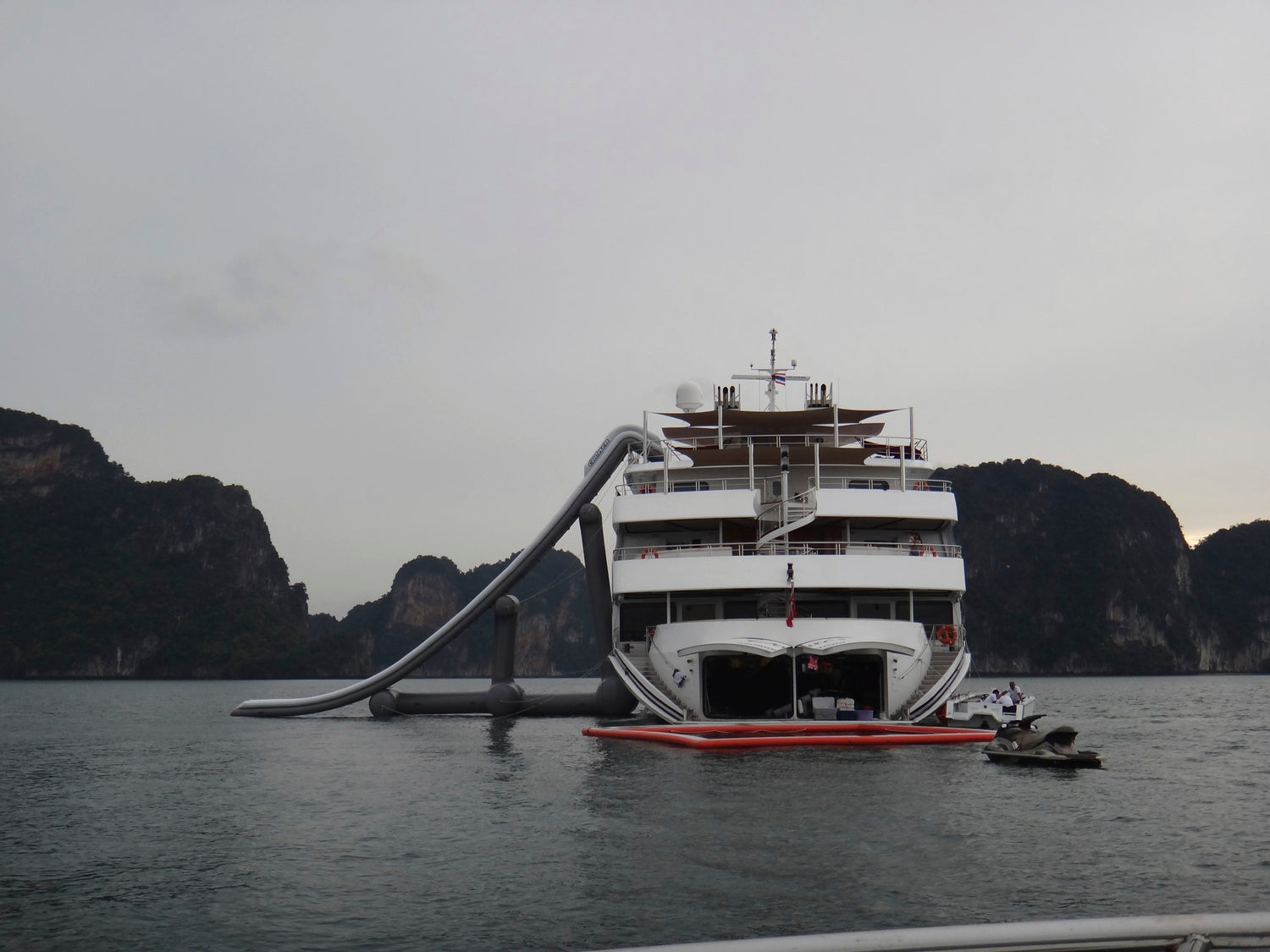 Bespoke Projects
Henshaw Inflatables have a great team in place ready to undertake any bespoke project that you have in mind. Our design and production team will be on hand throughout to discuss all your requirements and advise accordingly. We work with an array of top quality materials to support your project.